Contact Info
California Trail Interpretive Center
Paul Gregory
1 Trail Center Way
Hunter Exit 292
Elko, NV 89801
Phone: 775-738-1849
Fax: 775-753-0246
Website:
www.californiatrailcenter.org
Photo Tour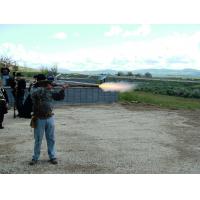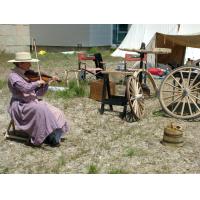 Services
California Trail History
Free Admission
Hiking Trails
Original Artwork
California Trail Shop
Shoshone Camp
1840s Wagon Encampment
Life Size Dioramas & Multimedia Exhibits
Fundraisers We Support
California Trail Heritage Alliance
Southern Nevada Conservancy
Hours of Operation
9am - 4:30pm
Wednesday thru Sunday

About Us
At the California Trail Center in Elko, Nevada you will have the opportunity to experience multimedia exhibits, life size dioramas, original art, and video productions. You can hike the trails, attend interpretive programs, and speak with knowledgeable staff. Upon completion of your visit, we hope you have gained and understanding of one of the most formative events in American history, westward expansion, and how these emigrants contributed to the development of America, the American character, and our American identity. We hope that this will foster a sense of stewardship toward preserving historic and cultural resources for the inspiration of future generations.

Mission Statement:
The mission of the California Trail Center is to interpret the California Trail experience, its related themes, and provide educational and cultural enrichment to the general public. Through interpretation the Trail Center will contribute to the appreciation and preservation of historic and cultural sites and, by forging strong community partnerships, and enhance sustainable tourism in the region.
We'll Impress You
Where History Comes Alive

Visit the California Trail Interpretive Center located at the junction of the infamous Hastings Cutoff and the California Trail eight miles west of Elko on I-80 at Hunter Exit 292. Learn the stories of the pioneers who endured the 2000 mile trek to California; some seeking land, some gold, others seeking adventure, and some for reasons we may never know.

Experience life size dioramas, original murals, exhibits on the native peoples, and multimedia productions. Hike, accessible trails, walk through a wagon encampment and see a Shoshone village. Hear the words of the pioneers and learn of the successes of the Bidwell-Bartleson party and the events that lead to the Donner Party disaster. Come see the Elephant at the California Trail Interpretive Center where History Comes Alive.