Contact Info
JM Capriola Co
Susan Wright
500 Commercial St
Elko, NV 89801
Phone: 7757385816
Fax: 7757385816
Website:
www.capriolas.com
Photo Tour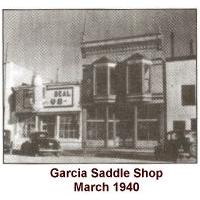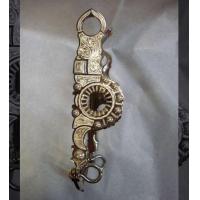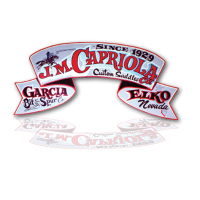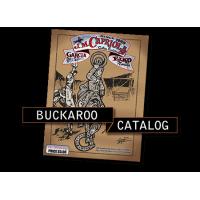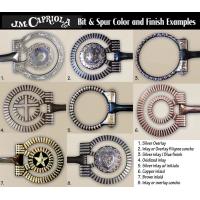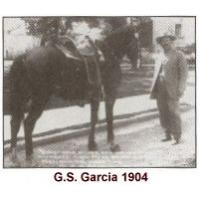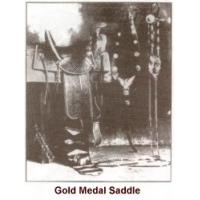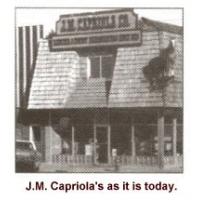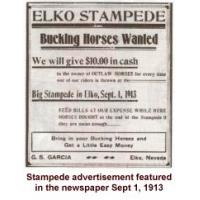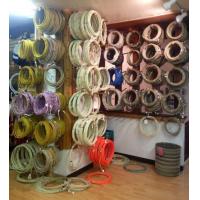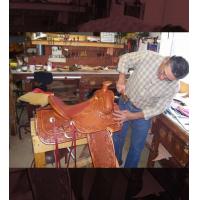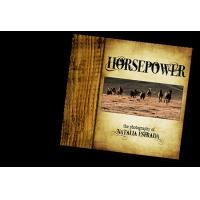 Services
Custom Saddles
Silver Bits
Silver Spurs
Custom leather goods
Western Books
Ranch ropes
Cowboy tack
Bedrolls
Rawhide
Wild rags
Fundraisers We Support
Elko High School Rodeo Club
Rotary
Elko High School
Spring Creek High School
Local 4-H and FFA
Girl Scouts of America
Boy Scouts of America
Elko Youth Rodeo
Silver State Stampede
Jake Eary Memorial Rodeo
Hours of Operation
Monday - Friday 9:00 a.m. - 5:00 p.m.
Saturday 9:00 a.m. - 5:00 p.m.
Closed Sunday
About Us
Although the store has changed hands over the years, its gear is still made with the same fine craftsmanship that Garcia was known for. Capriola's bits and spurs are still made by Mexican craftsmen trained in the Garcia tradition and are the only bits and spurs in the world that carry the Garcia name.
G.S. Garcia grew up in San Luis Obispo, Calif., home of the vaqueros, long considered some of the best horsemen in the world. It was from them that Garcia developed an interest in the art of making high-quality cowboy gear and at age 19, Garcia found a job as an apprentice in the Arana Saddle Shop, the finest saddle shop in all of California.
Garcia learned from the best Mexican artisans how to carve and stamp leather into a fine-fitting saddle and turn chunks of steel into elaborately designed bits and spurs. Garcia seemed to have a natural talent for gear making and it wasn't long before he opened his own shop in nearby Santa Margarita.
Some of Garcia's first customers were the Nevada cowboys who trailed cattle to California each year for wintering and he soon earned a reputation among working cowboys for making saddles that were not only pleasing to the eye, but functional as well. He began hearing stories about Elko, a thriving little cowtown in northeastern Nevada.
In 1896, Garcia and his new bride, Saturina, came to Elko with two suitcases filled with bits, spurs, riatas, rawhide headstalls and reins. Garcia set up shop in corner of Charles Mayer's old Gem Hotel and sold out the first evening. He soon opened his G.S. Garcia Harness and Saddle Shop near Sixth and Commercial streets. Business thrived and Garcia was known to work late into the night engraving a pair of his famous spurs or putting the finishing touches on a saddle. Even though Garcia soon had to hire several assistants to keep up with the demand for his products, he still insisted on making the first cuts on all the saddles, even the more inexpensive ones. He allowed his assistants to assemble the saddles but only under his watchful eye.
By 1903, Garcia was filling custom orders throughout northern Nevada which his brother would deliver by wagon. He soon had catalog orders from around the world and his impressive list of customers included such well-known names as Will Rogers and Douglas Fairbanks.
Garcia's most famous saddle was one that brought home the gold medal from the 1904 St. Louis World's Fair. The saddle is made of the finest leather which is hand-carved in American Beauty roses. The neck of the saddle horn is decorated with a band of gold and a silver eagle is set into the back of the cantle. Gold and silver are woven into the stirrups and the cinch rings are inlaid with silver.
Across the pommel of the saddle, carved out of $20 gold pieces, are the likenesses of President Theodore Roosevelt and Nevada Governors John Sparks and William Nye. The bridle has silver conchos on both sides of the brow band and on each side of the saddle is a golden horse head with diamond eyes.
A year after winning the gold medal at the World's Fair, the saddle won another gold medal at the Lewis and Clark Exposition in Portland, Ore., making it the only saddle in history to win two gold medals.
A long list of famous people, including Roosevelt and a number of Nevada governors, rode in that saddle in various parades over the years until the saddle was permanently retired to the Nevada State Museum in Carson City.
Garcia worked hard but he also played hard and his favorite pastimes included chasing and roping wild horses. He even kept a string of wild buckers on his ranch in diamond Valley. In 1913, Garcia began holding a "Wild West Show" in a public arena west of the old post office. In 1915, he opened his own rodeo grounds east of South Ninth Street where the Panorama Trailer Court now sits. The Garcia Rodeo later became known as the Elko Rodeo or Elko Stampede, the predecessor to today's Silver State Stampede, a three-day event held each July that attracts more than 7,000 rodeo fans to Elko. In addition to prize money, last year's Stampede winners took home trophy Garcia spurs.
Rodeos were pretty wild in the old days and included events such as chariot races and bull fights. The early rodeos also boasted airplane exhibitions and automobile races in which vehicles "reached speeds of 35 miles per hour," reported an article in the
Free Press.
Back then, rodeos gathered their own horses instead of contracting stock. Garcia advertised around the country for bucking horses and a 1913 advertisement in the
Free Press
offered owners of "outlaw horses" $10 every time their horse threw a rider.
Ten dollars a throw was easy money and mustangers rounded up the wildest horses they could find. "G.S. Garcia has received the wildest horse in America for the Elko Stampede on Labor Day." read an editorial in the
Elko Independent.
"This horse is the ugliest, most ferocious one now in captivity. It nearly chewed an Indian up over in Eureka, and will be a feature in the big stampede."
Garcia's horses are still remembered today. There was Bill Hell, Sometimes (because sometimes you rode him, sometimes you didn't), Bold Hornet, Hell's Descent and Black Demon. Horses in those days "could buck with more gyrations in a 10 foot circle than a modern-day rodeo horse could conceive in an entire arena," wrote Anthony Amaral in a 1973 article in
Nevada Magazine.
Some of the early buckaroos included Al Buscora, Hugo Strickland, woman bronc rider Jane Riordan, Jesse Stahl, Ty Stokes, George Adams and "Skeeter" Bill Robbins.
In 1932, Garcia turned his business over to his sons and retired to Salinas, California. The sons moved the business to California six years later.
Among Garcia's apprentices was a young man named Joe Capriola. Capriola left Garcia's in the early 1920's to go into the ranching business on the lower South Fork of the Humboldt river. Due to an illness in his family, Capriola returned to Elko in 1924 and started his own saddle business on the 600 block of Commercial Street. In 1929, he opened J.M. Capriola Co. in an old adobe building at 500 Commercial Street. Capriola and his mentor enjoyed a friendly competition in the gear business before Garcia retired to California.
Capriola, like his teacher before him, also became well-known for the making high-quality leather goods. His son Joe Capriola Jr., grew up in his parents' shop stuffing bucking rolls, making minor repairs and learning the art of saddle making. Capriola Jr. and his wife, Rosie, became partners in the business.
J.M. Capriola Co. became the place to buy gear for ranchers and working cowboys throughout the West. The Capriola family played an active role in the community and devoted both time and money to a number of local activities.
Joe Capriola Jr. dies in 1947 and in 1955, Joe Capriola Sr. sold the shop to Rosie's brother, Frank Jayo. In 1958, Jayo died of a heart attack and the shop was sold to ranchers Paul and Betty Bear, two people who were knowledgeable about the needs of working cowboys.
On October 18, 1958, shortly after the Bear's took over the business, J.M. Capriola Co. was destroyed by fire. But the young owners didn't waste any time. They set up temporary shop in the building that now houses the Article Circle Drive-in until they opened up their new store at the same Commerical Street location in the spring of 1959.
The new store added western wear and other accessories to the inventory of cowboy gear. Ranchers and horse people at heart, in 1963 the Bears purchased the old Fernald Ranch four miles east of Elko where Capriola gear is still put to the test. In 1972, Paul Bear retired to the ranch and sold the business to his two sons - Bob and Bill - and his daughter, Paula. The new generation of owners kept the Capriola name and continue to carry on the tradition of making high-quality cowboy gear.
In 1974, J.M. Capriola Co. was ready to expand again due to backlogs of saddle orders, custom leather work and one of the few places in the entire world that specializes in making and repairing gear for the working cowboy. The shop added a second story to the building and also expanded its clothing and accessories lines.
In 1985, Paula and her husband, Doug Wright, bought the business from her brother, Bill. The shop has continued to grow over the years but its mission has remained the same- to provide the best quality gear for the people who really use it. Over the years, J.M. Capriola Co. has also become something of a central information center for Nevada's ranchers and working cowboys.
Today, walking into the two-story shop with the red horse on the roof is a little like taking a trip back in time. Glass cases display the row upon row of handcrafted bits and spurs and the company's in-stock inventory now boasts more than 4000 items. The company mails its catalog to customers with addresses all over the globe and many of its products can be seen and purchased here on this website.
We'll Impress You
Guardians of Western Tradition