Contact Info
Mattie's Taphouse & Grill
Eileen McCabe
2325 Mountain City Hwy
Elko, NV 89801
Phone: 775 753-3877
Fax: 775 778-3517
Contact Form
Website:
mattiestaphouseandgrill.com/
Photo Tour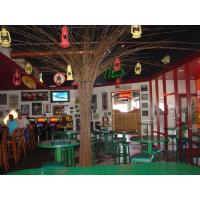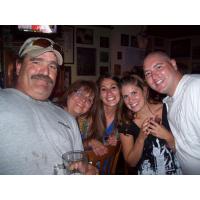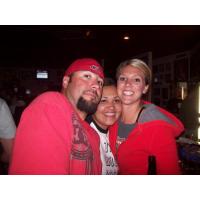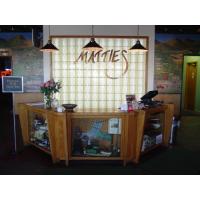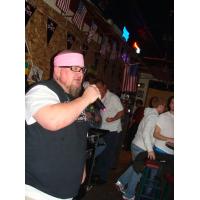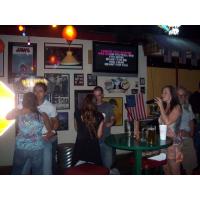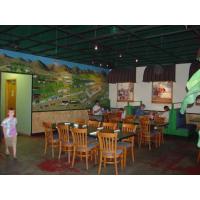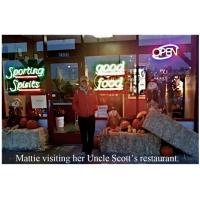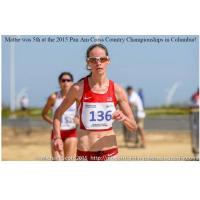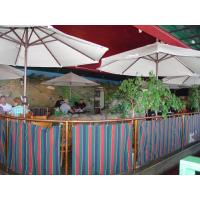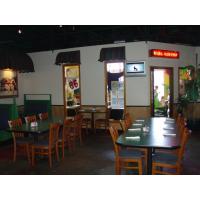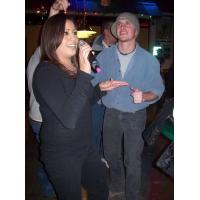 Fundraisers We Support
L.A.S.S.O.
Elko Animal Shelter
About Us
Matties is locally owned by Scott Reutner and his wife, Laurie, who are committed to making life a bit better for the folks as well as the critters in Elko. Scott opened the establishment in 1993 with the original location just a couple doors down. Since the humble beginnings, Matties has expanded to provide ample room in both the bar and restaurant plus a game room. We have an adjacent BREWERY, Hamilton Stage Brewery, the first in Elko, where brew master Brian Cellura crafts our brews to be the best of the West, concocted especially for the hard working folks of the high desert of Nevada!

Matties was named for Scott's neice, Mattie, who was just a cute little girl at the opening. Mattie Suver is now a professional long distance runner who competes at the world level in events from eight kilometers to marathon distances, providing inspiration for many. Mattie is a two time member of the USA Cross Country team and holds records through out the country for her outstanding 10K and half marathon races.

Matties is committed to providing good wholesome food, tasty brew & refreshing drinks, exciting entertainment, fine cigars, and excellent service to our customers. We are also committed to being a positive influence on the Elko community as well as the good ole USA.


Our new brewery, Hamilton Stage Brewery, is NOW SERVING!
Elko's first brewery is now serving! Come try our crisp and refreshing brew on the high desert of Nevada! We are brewing a half dozen different brews as well as DELICOUS Root Beer! Stop in and try a sampler so you'll be sure to discover your favorite.

People in the surrounding Elko area will tell you that Matties is THE place to be for a great time. Whether you're unwinding from a long day or a grueling week, we're able to accommodate your varying work schedule and give you the break you need, deserve and desire! The bar opens early each day at 8:30 a.m.& is open late so that all your favorite drinks can be enjoyed and your favorite sporting events can be viewed anytime on our many HD televisions.

In the bar, happy hours are 8:30 to 10:00 a.m. and 4:30 to 6:00 p.m. every week day. It is a great time to unwind after a busy day at work. Adjoining the bar is our brewery, the first in Elko! We are serving fresh crafted brews designed and brewed especially for you, the hard working folks of Nevada's High desert!

Wing Ding Wednesday offers great deals on our delicious wings and is always a fun night to break up the middle of the week and we offer a big selection of flavors including our NUCLEAR HOT wings!

During the year we have several traditions that are widely known. Every Tuesday night in the summer, bikers and hot rodders meet outdoors to drink, dine, and deliberate with great food and drink specials at Tuesdays Bike n Rod Nite. When mid winter blues threaten to darken your day, we liven and cheer things up with our MATTIE GRAS, held the Friday night before Fat Tuesday. Check out our photos from past events like the sexy and fabulous Homemade Bikini Contests and the world famous frog jumping contests!

The friendly courteous staff strives to make everyone feel welcome. Our full service restaurant menu lets you enjoy all the great benefits Matties offers without having to leave the comfort of the bar or your friends.

Visit Matties Sports Bar and the Brewery where you might enter as a stranger but you'll certainly leave as a friend!