Contact Info
Silver State Analytical Laboratories
Thomas Gilbert
1250 Lamoille Hwy., Ste. 629
Elko, NV 89801
Phone: 775-778-9828
Fax: 775-201-0084
Contact Form
Website:
www.ssalabs.com
Photo Tour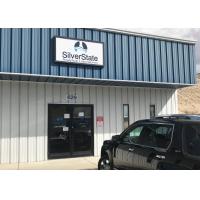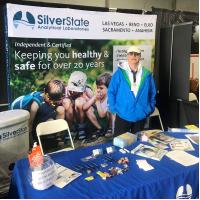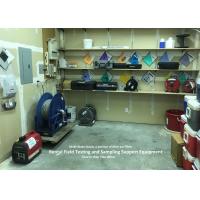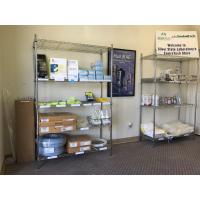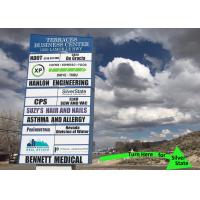 Hours of Operation
Monday-Thursday 9:30AM – 3:30PM
About Us
How Safe Is Your Tap Water?
Finding out can take some time, effort, and money, but it's worth doing. We are here to help!
If you're on well water, you won't get a Consumer Confidence Report, so you should get your water tested. Basic well tests, as required for FHA financing, do not check all potential concerns. Depending upon local geology, rural wells may have treatable levels of unsafe metals such as arsenic. Re-tests are also a good idea if your home was built before lead-free pipes were mandated in 1986. Private well owners are responsible for the safety of their water.
Silver State Analytical Laboratories (
SSAL
) is a Nevada and California EPA certified laboratory which, among other things, tests the suitability of drinking water.
Did you know that for close of escrow to occur, it is often mandatory for homes with private well systems to have the water tested? Check with your lender for testing needs to satisfy the loan process.
Sampling bottles
can be picked up at our lab M – Th, 9:30 am - 3:00 pm.
Upon request, we ship sampling bottle orders direct to you by FedEx ground with chain of custody and sampling instructions.
Sample(s) must be returned to the lab or shipped out next day air on the day of sampling. Some of the lab tests need to started within 24 hours of sampling or the test results will be invalid and unusable. If you drop your samples directly to our Elko office, we verify and address all these details in person.

SSAL

has a standard turnaround time of 10 business days. Expedited service is available for an additional charge.
We offer four different drinking water packages for homeowners. Please contact us for package details and prices.
We also offer a full line of in-house analytical testing services supporting multiple industries such as mining, municipal water, discharge monitoring, environmental consultants and hazardous waste.
We sell and rent equipment for water and soil sampling, water level meters, well purging pumps, air gas meters and more.
We are the exclusive
Enviro-Tech
distributor for Nevada. We sell and support all environmental, geological, scientific and safety products of our Enviro-Tech services affiliate.
http://www.ssalabs.com